Mesocosm studies are our main focus, but furthermore we offer a broad range of scientific services in aquatic ecotoxicolgy.
We use our experience of more than 20 years of mesocosm studies to:
advice our clients in decision making for micro- or mesocosm studies;
plan and design micro- and mesocosm studies;
conduct micro- and mesocosm studies;
analyse and interpret the results of micro- and mesocosm studies.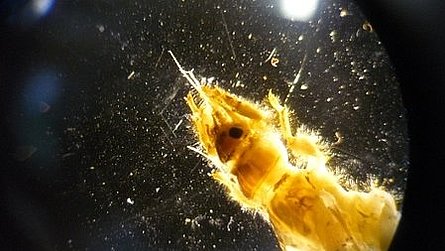 Non-standard laboratory tests
We have experience in addressing special questions in environmental risk assessment with acute and chronic laboratory tests with non-standard species and/or non-standard design.
Possible test species are for example:
Insects:
Mayflies (Ephemeroptera; e.g. Cloeon dipterum)
Caddisflies (Trichoptera; e.g. Hydropsyche incognita, Lasiocephala basalis, Rhyacophila spp.)
Phantom midges (Chaoboridae; e.g. Chaoborus obscuripes, Chaoborus crystallinus)
Non-biting midges (Chironomidae)
Water bugs (e.g. Notonecta glauca)
Crustacea:
Isopods (e.g. Asellus aquaticus)
Amphipods (e.g. Gammarus pulex, Gammarus roeselii, Gammarus fossarum, Crangonyx pseudogracilis, Hyalella azteca)
Phyllopods (e.g. Daphnia longispina, Daphnia pulex, Simocephalus sp., Chydorus sp.)
Copepods (different species depending on season)
Decapods (e.g. Neocaridina sp.)
Rotifera:
depending on season, e.g.
Brachionus spp.
Keratella quadrata
Lecane spp.
Mollusca:
Gastropoda (e.g. Potamopyrgus antipodarum, Lymnea stagnalis)
Oligochaeta:
Algae:
Special freshwater species are available on request, e.g.
Ankistrodemus falcatus
Aphanothece clathrata
Chlorella vulgaris
Chroococcus minutus
Nitzschia palea
Scenedesmus obliquus
We support you in the preparation of summeries of your study data or in the re-evaluation of already existing mesocosm study data according to the current EFSA requirements.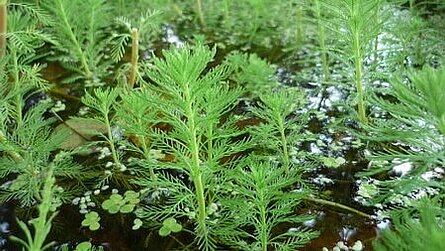 Supplier for aquatic test organisms
We cultivate aquatic organisms (macrophytes & invertebrates) indoors and outdoors for laboratory studies.

We support you with the supply of suitable water and sediment and advice you in handling and questions concerning the test system design. The organisms are taxonomically identified, the chemical and physical conditions are documented and the water and sediment is analysed for heavy metals, pesticides, and further selected chemical parameters.

This data will be reported within the delivery documentation you receive as hardcopy or digital for your (GLP) study reporting.
Due to seasonal development, some test organisms are only avialable at a certain time of the year, while others are available all year round.

A list of available species will be provided upon request. Do not hestitate to contact us.